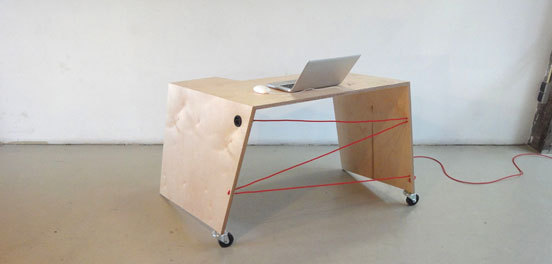 The 5° desk provides a refreshing approach to office furniture. It can be positioned freely and is designed for the dynamics of a contemporary office or home office. With this workstation you will find a small and mobile structure to the virtual world where and whenever you want.
The use of specific angles in the design makes it look slightly out of balance and gives it an
exciting look from different directions. The positioning of the desktop at 5° makes working with a laptop very comfortable. This desk is completely made from exactly one plate of FSC Plywood, therefore it's production produces as less as possible rest material. The finishing is with natural oil, which waterproofs the surface.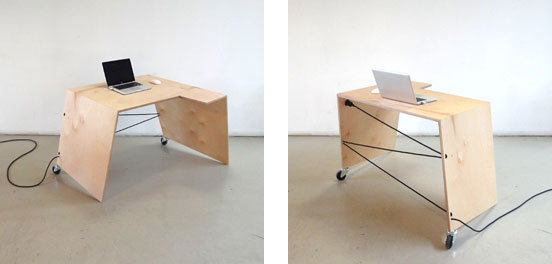 Being online at any place these days, you just lift up your workstation and roll it to the other side of the room or office. On the side you'll find a power point for your adapter, just plugin when your laptop needs some power. With the 5° desk you will have a refreshing view on your working space every day. Off course there is a left hand and a right hand version.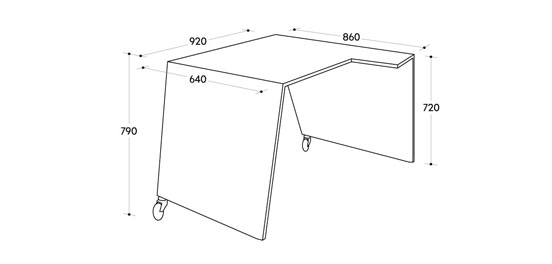 The drawing refers to the right hand version. Measurements are in centimeters.